Ovonic Frequently Asked Questions
We are migrating the website, so we will create a backup of the order in your account recently. If you receive a confirmation email that is not the order you placed, please ignore it. The ampow official does not send such an order and serves as an official statement.
Q.What Shipping Method does Ampow use?
A.We ship your order by Emate-FBA ,UPS,USPS,DHL and third-party logistics for delivery.For a detailed explanation about each shipping method, destinations and approximate delivery times and shipping fee,you can check:
https://www.ampow.com/pages/shipping-policy
Which countries can we ship?
We now ship your orders to the United States, Canada, and Europealmost Countries. We ship to the countries that appear in the drop-down box of Countries at checkout. If the country that you live in does not appear, we cannot ship to you via domestic warehouse at this time.  
Where do we ship from?
Ampow ships orders from the local warehouse. We ship US items from the domesticUnited States warehouse.Similarly, we send local parcels through our local warehouse in Canada,and the EU Warehouse have local particial warehouse to ship:UK\DE\FR\IT\ES,Specific delivery will be deployed according to the stock quantity of each warehouse.
Q.If your parcel is Delivered Missing Some of Its Parts
A.If a key part of your product is missing on delivery, here is how we can solve the problem for you:
Contact us first, with your order number and product code; we will help to clarify what part is missing.For major, expensive and integral product parts we may need to follow it up as a "lost/stolen in delivery".If the part is small or an accessory, we will most likely be able to help you by simply re-sending it.And provide your package picture to show.
Q.How to place an order?
A: Please refer to the following instruction:
1. Ampow allows users to place orders without registering. We recommend that you register or log in to your account before placing an order in order to receive order shipping information.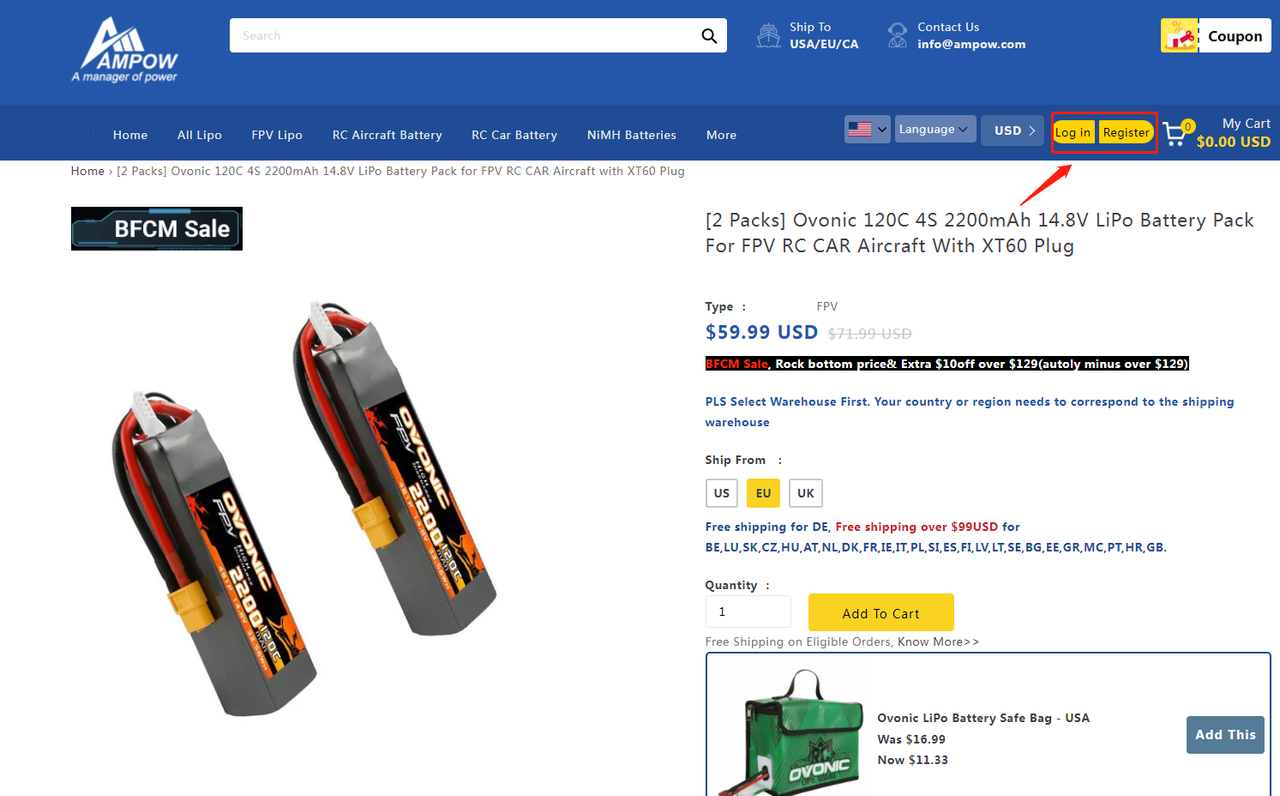 2. Select the correct shipping warehouse according to your country and click Add to Cart.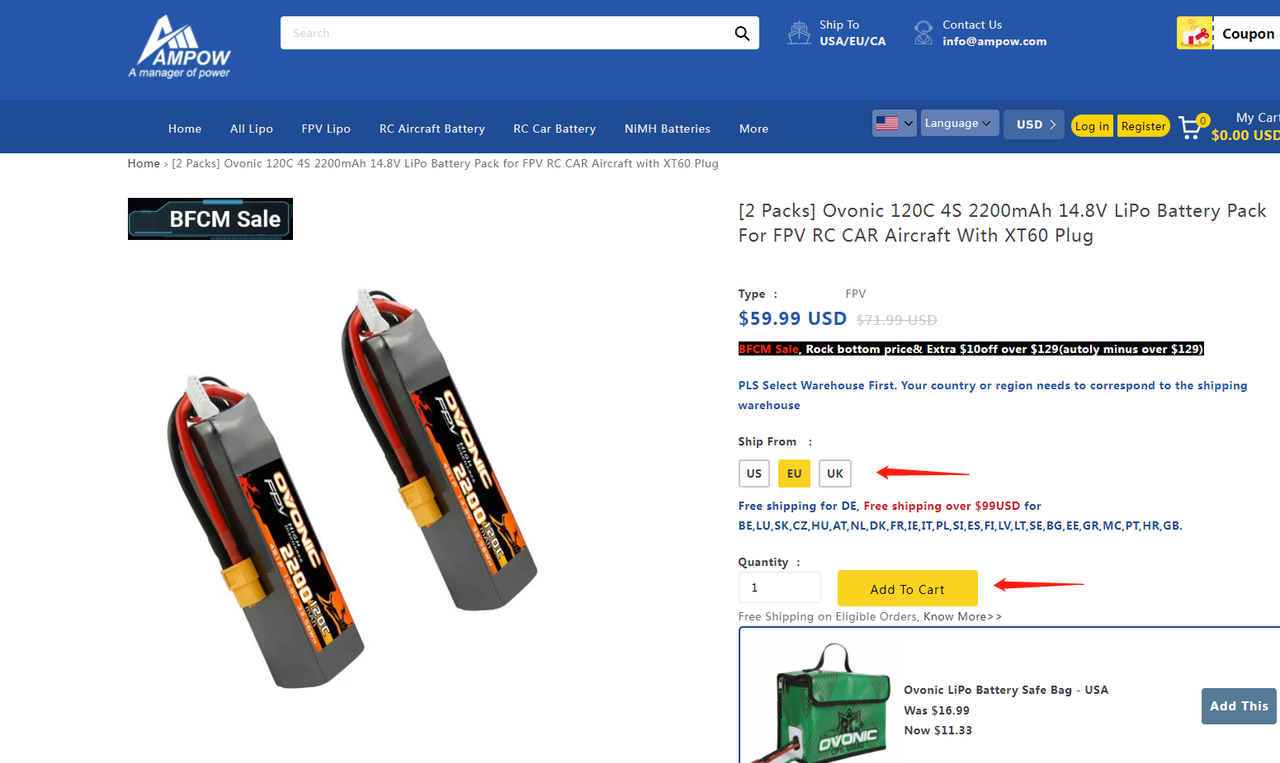 3. Go to the shopping cart to see the products you add, the quantity, price, discount info, etc. Please double-check that the product info you are ordering is correct before placing your order.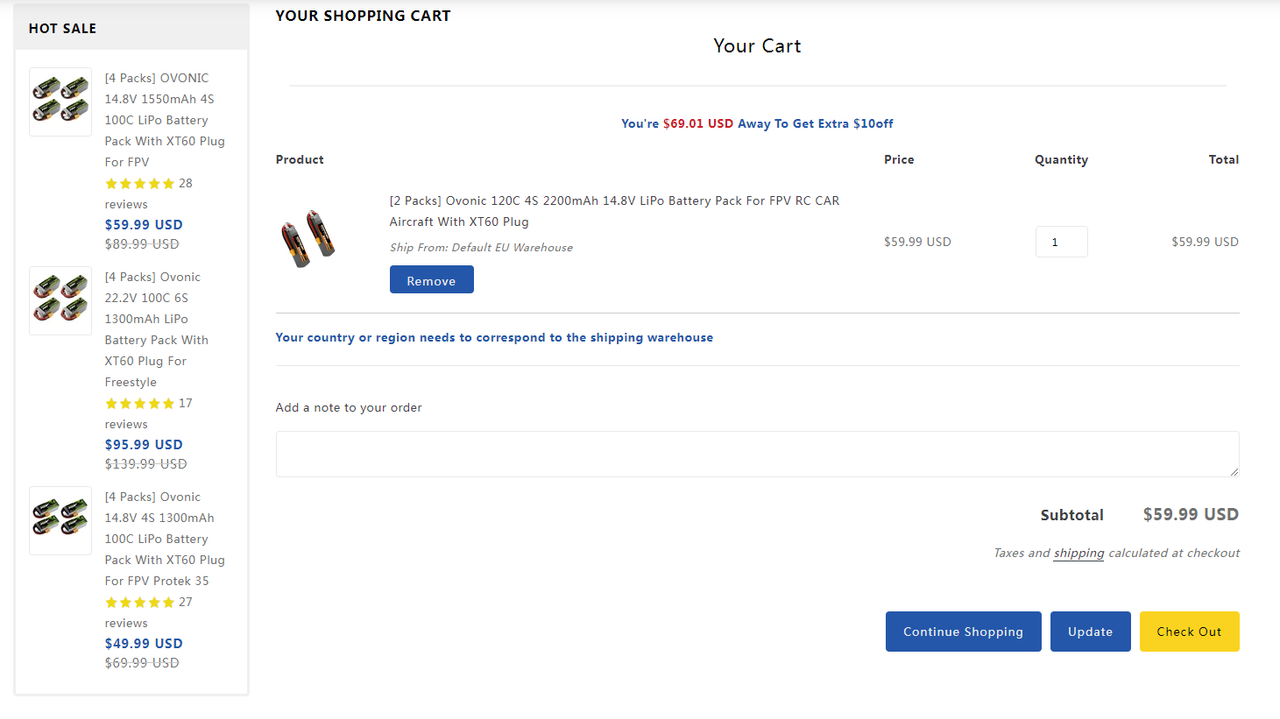 5. After confirming the product info, click Checkout to redirect to the next page to enter your shipping info.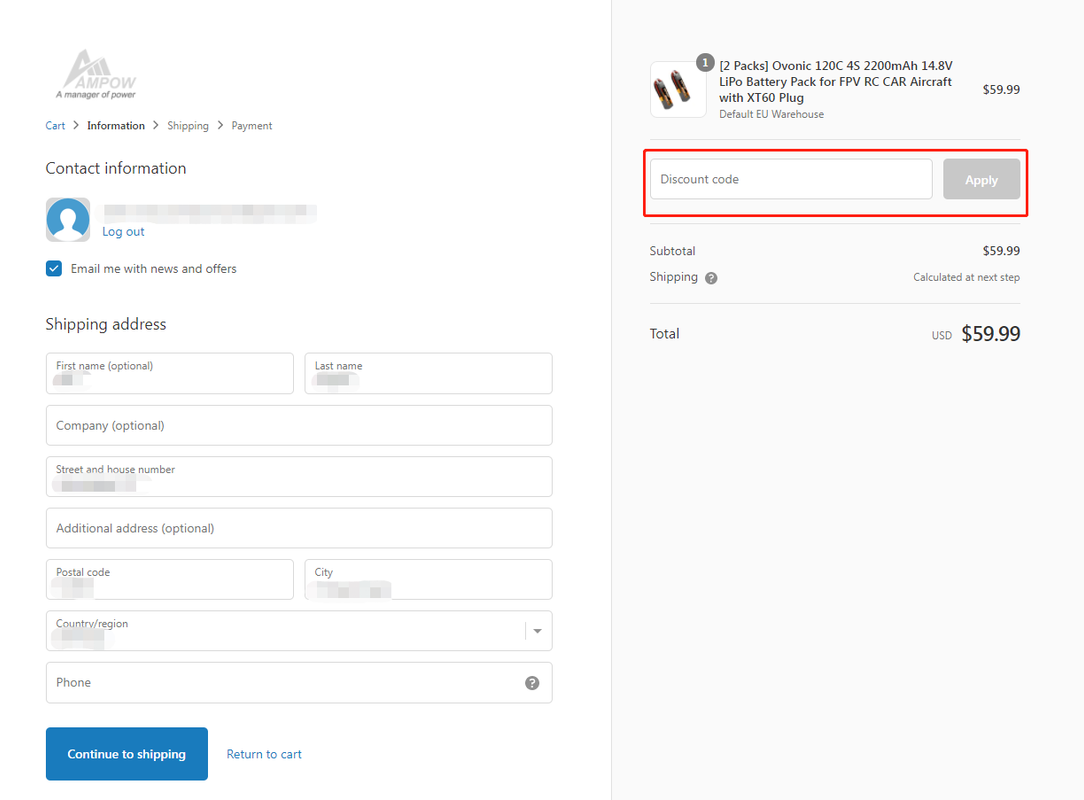 5. After filling out the shipping information, click continue to shipping to redirect to the payment page, where you can see the order shipping information and shipping method, you can also enter the discount code to get the discount.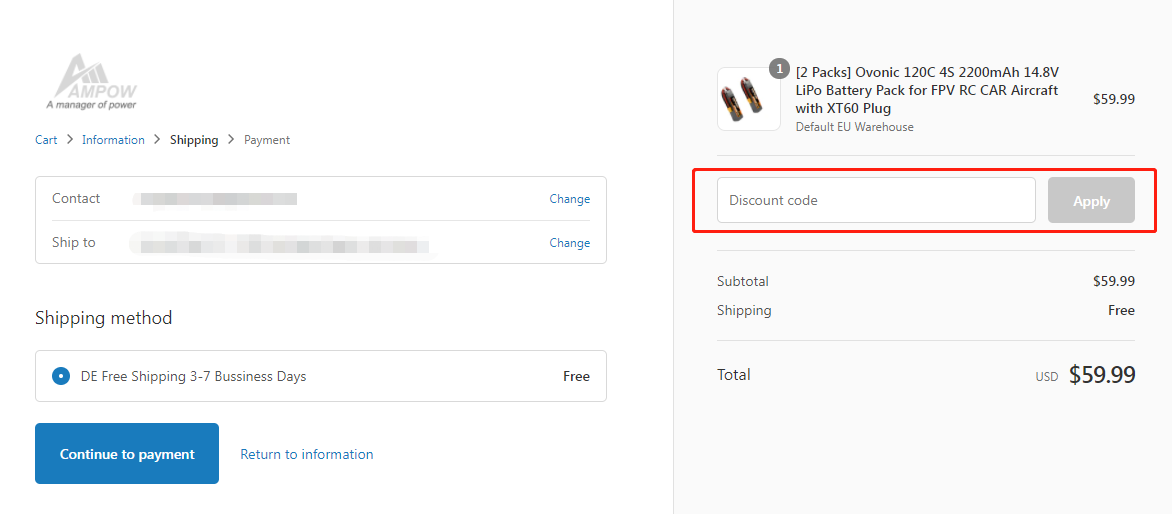 Note: Discount code please enter here if you use mobile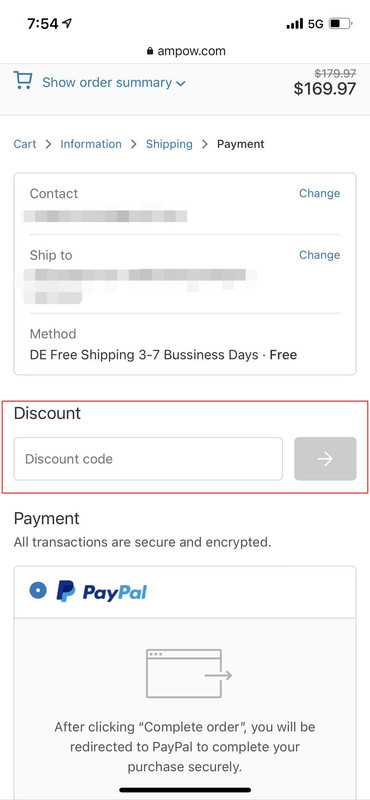 6. After confirming the information, click Continue to payment and choose your payment method to complete the payment.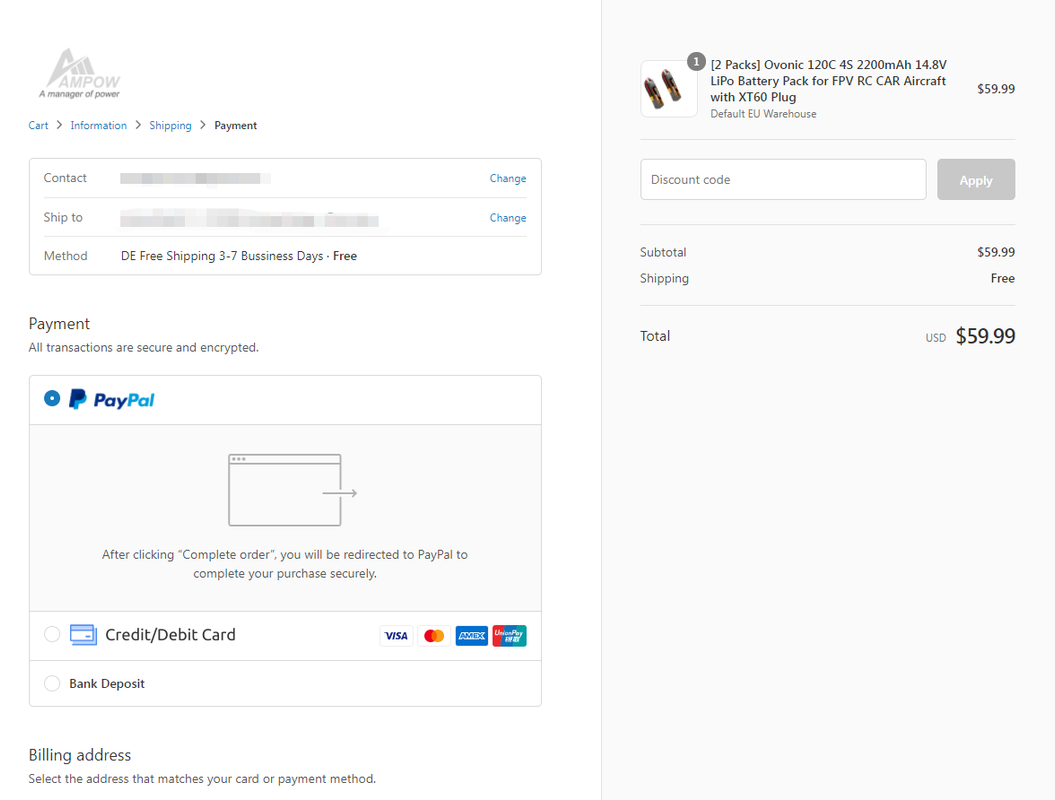 7. If your payment fails please try another online payment method, you can bank transfer and then provide us with a transaction ID if none of the above online payment methods are allowed.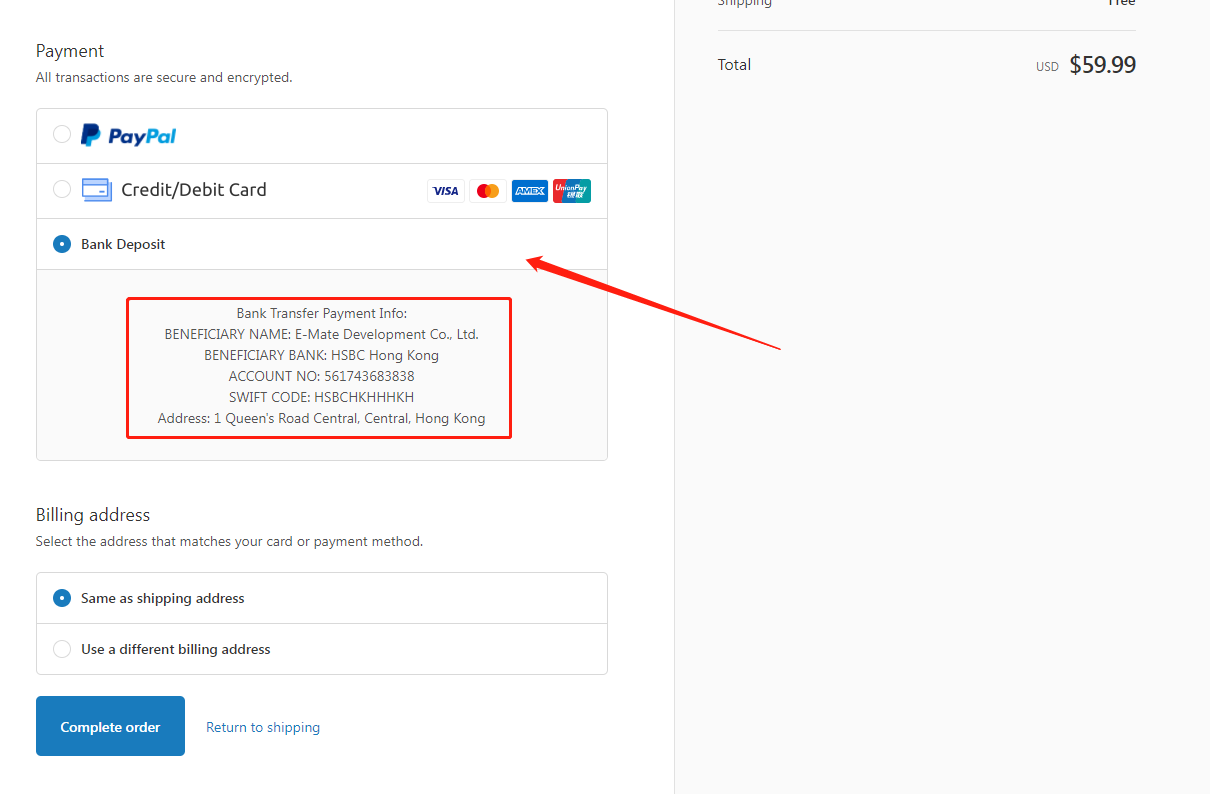 Q.If there is Some Problem Receiving the Delivery due to Customs
A.Usually, when you import goods from Ampow, the packet will be inspected by your local Customs office.
There's usually no reason to worry because:
Ampow provides all the necessary paperwork for your shipment;
In most countries it's pretty easy to import most kinds of consumer electronics;
The actual process of customs clearance is usually handled completely by the delivery company (e.g. UPS, FedEx, DHL);
If there is any duty (import tax) or other charges to pay, the courier will usually pay it first and deliver the products to you, and you pay the costs later.
We keep track of all our deliveries. In the event that an order is delayed in customs or experiencing other issues, please feel free to contact us and we will contact the shipping agent on your behalf.